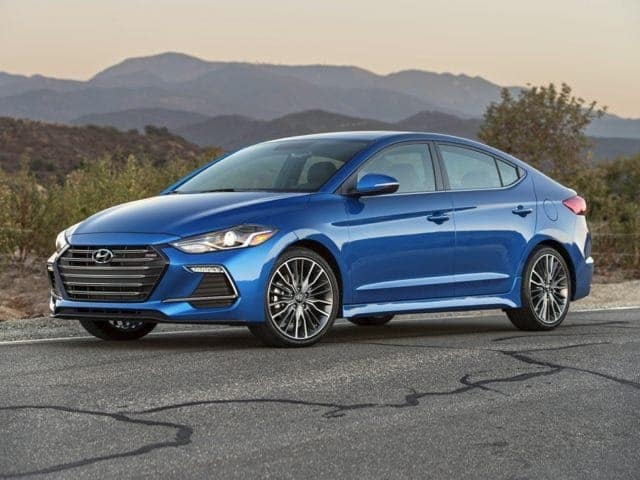 ​If you're looking for value and peace of mind in your next new vehicle, hold on tight or else you may be blown away by our Hyundai lineup here at Goshen Buick-GMC-Hyundai. Hyundai models come in a wide array of shapes and sizes, meaning that there's something for just about everyone.
Whether you aim to go big with an SUV like the Hyundai Santa Fe, small with a compact car like the Hyundai Accent, or somewhere in between with a model like the versatile Hyundai Elantra, you're sure to find something that matches your personality and lifestyle at a great price in the Hyundai lineup.
But Hyundai models have more to them than a variety of stylish exteriors (though there's certainly no shortage of exquisite design). Hyundai models also boast incredible safety scores with several models earning the highest possible ratings for crash protection and prevention by the Insurance Institute for Highway Safety. Well-built and packed with innovative technology, Hyundai models are crafted to enhance your driving experience and help you achieve peace of mind.
Speaking of peace of mind, new Hyundai models also offer a spectacular warranty. With a stunning 10-Year/100,000-Mile Limited Powertrain Warranty at the forefront of a variety of other astonishing customer and vehicle care features, it's easy to see why Hyundai's rivals struggle to keep up.
To learn more about the Hyundai lineup and see how you can make one of these affordable, stylish, safe, confidence-boosting vehicles your own, stop by our dealership for a test drive today!